Who is Chris?
Chris Butler is a chaotic good product manager, writer, and speaker. He has extensive experience in product management leadership at Microsoft, Waze, KAYAK, Facebook Reality Labs (aka Meta), and Cognizant. He is now Lead Product Manager in Google's Core Machine Learning team focused on strategy, decision making, and PM'ing the PM experience. He has been using Wardley Mapping for a few years focused on how we use the map to better understand how we actually make decisions and apply the strategies we create.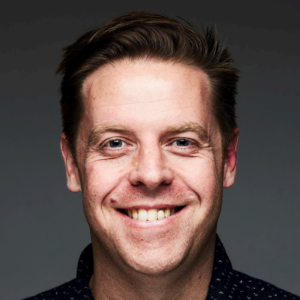 His session during the event
Live session: strategic rehearsal with Wardley Maps
Most teams don't know how well their strategy will work until they bring it to the real world. With strategic rehearsal we can start to consider the shape of the future and how resilient our strategy may be in it (Slides).
We will start with a short discussion on how Chris has used Wardley Maps, random (and sometimes not so random) events, and reflection at Google to make strategic rehearsal a beneficial workshop for all organizations.
Then we will have a hands-on workshop to run through a strategic rehearsal (with Wardley Maps) in a Miro board.
Wardley Maps Strategy Cycle Spreadsheet (CC-BY-SA)
"Even over" statements post (related to the session)