Who is Pablo?
Pablo is many things, he is an IT geek, author and a fast speaker.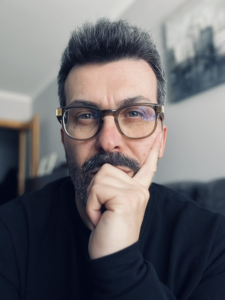 He solves complex problems and he solving many of them now as a Platform Product Manager at Guidewire Software, using his creativity and passion for technology to design and create the best Developer Experience for Guidewire Cloud, a cloud-based, end to end platform supporting the P&C insurance industry.
He also enjoys writing and spreading the word about what I am learning: authored a book (Building Software Platforms), guest speaker at international conferences, published white papers and articles, and collaborated at University seminars.
Specialties: Software Engineering, Web Development, Design Systems, R&D, CI/CD, DevOps, Open Source, Agile, REST APIs, AWS, Serverless, Cloud Architecture, Solution Architecture, Apps Architecture, Systems Integration
His session during the event
Invisible design decisions at platform level that enable businesses to thrive.
The success of an IT organization often hinges on the effectiveness of its underlying internal platforms. However, these systems can remain hidden to those unfamiliar with the key principles of mapping and visualization.
In this session, we will explore the importance of recognizing and understanding internal platform design and how it impacts the performance and adaptability of businesses in a rapidly changing environment.
You can register to the event here: